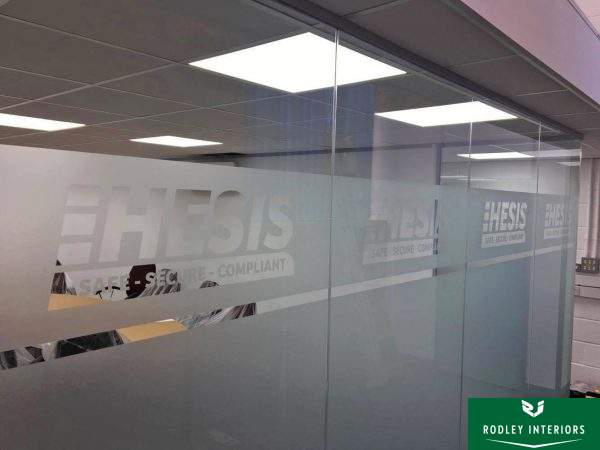 Well established Fire and Security firm in the North West appointed Rodley Interiors to carry out their new office fit out project at a new Liverpool location.

Their existing office space did not accommodate high levels of staff or support their expansion plans.

The project included the install of;
New carpet tiles
Glass office partitioning
Furniture works.
Detailed manifestation.
We have created 4 large office suites with full height frameless glass partitioning. The partitioning was finished with banded manifestation detail. The Opal Frost film included 2 different parts, a deep band with an additional smaller band with company logo cut out

Adding a feature to the offices we have fitted full height Walnut office doors complementing the monochrome feel of the space. We have also fitted new carpet tiles throughout in Desso Essence and a soft Grey stripe, which accompanies the office colour pallete.