Movable Walls & Room Dividers
A movable wall is a clever solution for adaptable office space and can divide up a room or expand it into a large open plan area in seconds.
A sophisticated office dividing wall system is a great solution to maximise your office space. They don't require a floor track and once positioned the panels form a rigid screen giving the appearance of a permanent wall.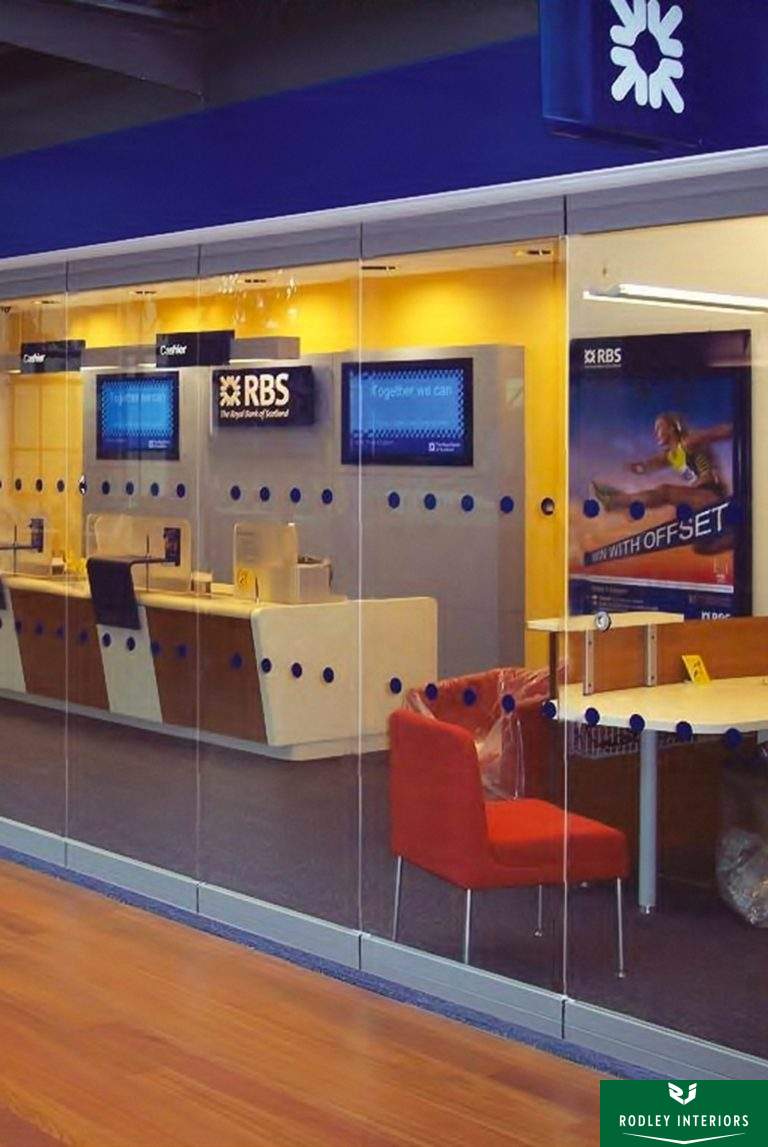 Advantages
decrease in construction required
reconfigured quickly
reduce flooring installation costs
discrete fixings
wide range of options and finishes
can blend with any office interior design
Cost effective
Our moveable walls will provide a return on investment as the cost will soon be recouped through the benefit of dividing the room. They give you much more flexibility over your workspace configuration.
When workspace change is required, sliding movable walls can be reconfigured quickly without the downtime and construction costs of traditional drywall partitioning. They also reduce the labour costs for carpet installation because the carpet doesn't have to be cut around drywalls.
Adaptable
User operable walls add incredible adaptability to office interiors of all kinds, making it possible to evolve the space day-to-day or hour-to-hour from small individual rooms to larger meeting spaces or open plan layouts. It means you can get the best out of your space and the walls can blend easily into any commercial interior.
Wide Range of Finishes
Our systems can be made with a solid finish or if you prefer with either single or double glazed panels to suit any shape or size. There is a varied selection in the design of our space-saving sliding walls including melamine, polished & real wood veneers, vinyl's and precision inlay veneer. They can be designed to blend with any rooms aesthetics and give the appearance of an ordinary partitioning wall. We can offer specific glass manifestation to suit, in fact we welcome the challenge in offering just about any finish you may require!
Acoustic Movable Wall
These are individual panels that are top hung with no need for a floor track. When closed and locked they offer great acoustic insulation and the appearance of a permanent partition. Ideal for Offices, board rooms, meeting rooms, Conference centres.
Frameless Glass Operable Wall
This is a frameless glass system, which is top hung with the aid of an optional floor guide. It is made from 10mm or 12mm toughened glass and gives a modern, open feel. Panels can be separate or hinged with a whole manner of glass manifestation options.
Motorised Movable Walls
For the ultimate in office dividing walls this motorised system quickly opens and closes at the touch of a button. The seal between panels is better giving this system excellent fire protection and sound proofing qualities.
Sliding Folding Partition
Quick and easy to operate, works on a continuous hinged system but has the appearance of a normal moveable wall system. Also referred to as a hinged panel wall they can be supplied with partially or fully glazed panels that stack at one or both ends of the divide.
Folding Concertina Vinyl Wall
These are the cheapest option for movable wall dividers and are very quick to operate. It's a made-to-measure vinyl concertina system supplied either top hung or floor supported but with lower sound reduction qualities, between 15 and 36 dB.
Vertical Movable Walls
These come in two main types; a Vertical Lift Wall system counterweighted to rise up in a double height space, or a folding vertical wall (usually motorised) that retracts into the ceiling space and can be a design feature in itself.
Complete satisfaction
All our operable walls are made to measure and are therefore unique. Special attention will be given on every project with the end goal being complete customer satisfaction.
We at Rodley Interiors offer our clients a professional and speedy service with competitive quotations. We pride ourselves in our fast delivery and efficient installation of your room dividers.
Your sliding partitions will be left in perfect working order for many years to come and all our work is guaranteed with a full manufacturers guarantee on all reconfigurable partitioning.